Makers of delicious juices
A range of premium tomato juices squeezed from hand-picked Isle of Wight vine ripened tomatoes. Our tomato juices are high in lycopene, low in salt and sugar and are gluten free. So whilst perfect as a non-alcoholic drink or mocktail they are also brilliant as the base for your own special recipe or for a consistently delicious lively or feisty easy mix Bloody Mary.
The best of British tomato juices
The Tale of Two Vine Guys

Turner Hardy & Co. is the result of a passion for Hampshire, local produce, Bloody Marys and healthy juice recipes by childhood friends Eddie Turner and Hugo Hardman …

We wanted a 'not from concentrate', premium and bloody delicious tomato juice as a base of our Bloody cocktails and want to share our passion for Isle of Wight tomatoes, premium soft drinks and to start a Bloody Mary revolution!

Our aim has also been to spread the story about the many health benefits of tomatoes; on their own, as a premium soft drink or as part of a brilliant Bloody Mary recipe.

Welcome to our range of juices that you can drinks straight or use as a base for your mocktails and cocktails to create the most delicious and consistent Bloody Mary, Marias, Margarets and more.
Read More
The Proper Small Batch Juice
A good juice is made fresh from the best fruits, not from concentrate, and a proper one is made from fruit that you would travel a long way to eat, let alone to squeeze. When we tasted the tomatoes on the Isle of Wight it was love at first bite. This stuff is almost addictive!

The juices are squeezed, spiced and bottled on the farm where the tomatoes are grown. The vines are pollinated by British bees; this truly is made in Britain.

The vines are tendered daily by hand and the tomatoes stay on the vine until all the tomatoes are rich red in colour. Of equal importance is the sustainability of the farm. They conserve the CO2 and the heat from a local power plant, reducing their CO2 emissions and everything they work with from the coconut husks to the string for the vines is biodegraded in their own composting plant. We also use all the 'wonky' tomatoes that can't be sold directly to others.
Read More
GRAB THE 'ALL DAY' JUICE
We sell in cases of 6 or 12 (to make the delivery charges more manageable) but with a shelf life of two years at ambient and five days in the fridge once opened, we hope to allow everyone to have a few spare bottles for those bloody hell moments.
The Lively one
Our original concoction, lightly spiced and just perfect throughout the day whether for brunch, lunch, after a workout or just because it tastes so damn fine. A very healthy premium juice, low in salt and sugar, gluten free and high in lycopene. Also delicious as mild Bloody Mary ingredient.
Buy
The Feisty one
The Feisty One … Intensely spiced … rich, rounded, pokey and consistently perfect as a damn fine virgin or Bloody Mary, Maria, Snapper. A Sunday morning dream ticket.
Buy
The Pure One
The Pure One … celebrating the sublime taste and stewardship of the Isle of Wight tomatoes and perfect for home spicing as we all have the best Bloody Mary recipe! As used in some of the finest restaurants, bars and hotels in England.
Buy
OUR COLOURFUL COLLABORATION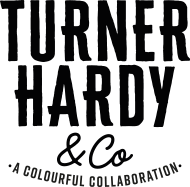 Hugo
Hugo...One of the Two Hoots. The serial salesman! Starting with mineral water (with a name we can't even mention), then stuffed giraffes, the legendary Darlington's Coffee, now the uniquely brilliant Chalk Stream Trout and on the board of Hampshire Faye. He simply sells the finest produce to the finest customers. Hugo's favourite is Pure, replacing electrolytes lost whilst running on the Hampshire Downs - he's the healthy one. hugo@turnerhardy.com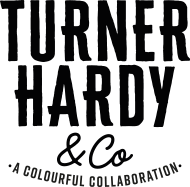 Eddie
Eddie... Another of the Two Hoots. Our man at the bar! Part of the legendary Geronimo Inns, he creates reasons to buy things. The atmosphere, the fun, the noise. Now building Buff and Bear Saloons with his Mrs and advising others across the drinks and food trade with some madcap ideas. Ed's raison d'etre is fine times with good friends …and kite-flying… he drinks lively whilst driving around Hampshire guffawing at weekend eddie@turnerhardy.com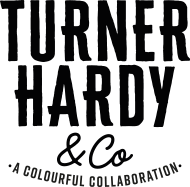 Ollie
Ollie... The General. Ollie has been in charge at The White Company, Multi York and is a serial business-guru. His role is to keep Ed and Hugo on parallel tracks, which with their short attention span just ain't easy. He is a health nut now and drinks lively and feisty to suit his mood. oliver@turnerhardy.com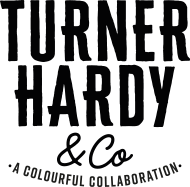 Richard
Richard ... the Feisty Farmer. Loves organic cows... a DJ, cheese maker, fisherman and a Yorkshireman. He's a man of the soil who'll only use ingredients he knows have been grown or reared to the most exacting standards. He's also partly bonkers and naturally favours the Feisty One. www.godminster.com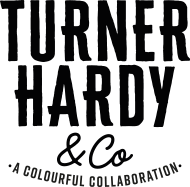 Henry
Henry...The Pure Genius. His family has been making cyder since 1728, his grandmother was one of the founders of the Soil Association and he is generally recognised for his sideburns as well as for his passion for roaming the world in search of delicious drinks. He is a cider guru and likes his juice with a pork pie at lunch. www.aspalls.co.uk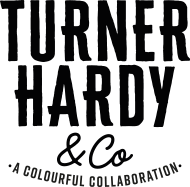 Paul
Paul… The Lively Lad. Having returned from travelling around Australia he went home to the Isle of Wight for a quieter life… but was introduced to the Isle of Wight Tomato company and the next weekend was selling their fine wares at Pimlico Market – they sold out in 40 minutes! The next weekend he came back with bigger a lorry and the rest, as they say, is history. He now supplies 20 farmers markets, 400 delis and some of the country's best restaurants with simply divine tomatoes. Paul loves a Bloody Mary! www.thetomatostall.co.uk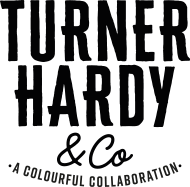 The Invisible Ones
We have four more friends who are busy with other things and as they love the limelight too much we have told them they will remain anonymous. Secretly they are making sure we concentrate on damn fine juice as opposed to getting carried away, as well as introducing us to potential new customers. They are on board as they think we have created something properly good.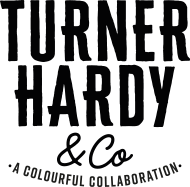 Hampshire Fare
True to our values we are members of Hampshire Fare who support and promote local food, drink and craft producers. Turner and Hardy are both Hampshire boys and the Isle of Wight is part of their playground so working with them to explore the flavours on our doorstep is close to our hearts.
Our Favourite Serves
Michelada
Turner Hardy Michelada
50ml Lively Juice
100ml Modelo
Build in a Highball Glass
Garnish with Himalayan Pink Salt, Sumac, and Cayenne Pepper around the rim of the glass
Finish with a lime wedge
Mezcal & Co
100ml Feisty Juice
35ml Mezcal
10ml Agave
15ml Lemon Juice
2 Drops Lemon Bitters
Garnish with two Isle of Wight cherry tomatoes and a lemon wedge
Red Snapper
100ml Lively or Feisty Juice
35ml Gin
Garnish with cucumber, radish and celery
Bloody Maria
100ml Feisty Juice
30ml Tequila
Garnish with a lime wedge, some grated ginger and some coriander
Traditional Bloody Mary
100ml Lively or Feisty Juice
30ml Vodka
Garnish with crispy bacon, celery, Godminster vintage cheddar and a long cocktail stick full of pickled goodies
Stockists
We will only ever be as good as the fine folk who serve our drinks. Here's to those who believe in us and enjoy drinking what we do… there's not enough room for all of them sadly and if you want to be able to get your mits on us somewhere else, do let us know …

sales@turnerhardy.com